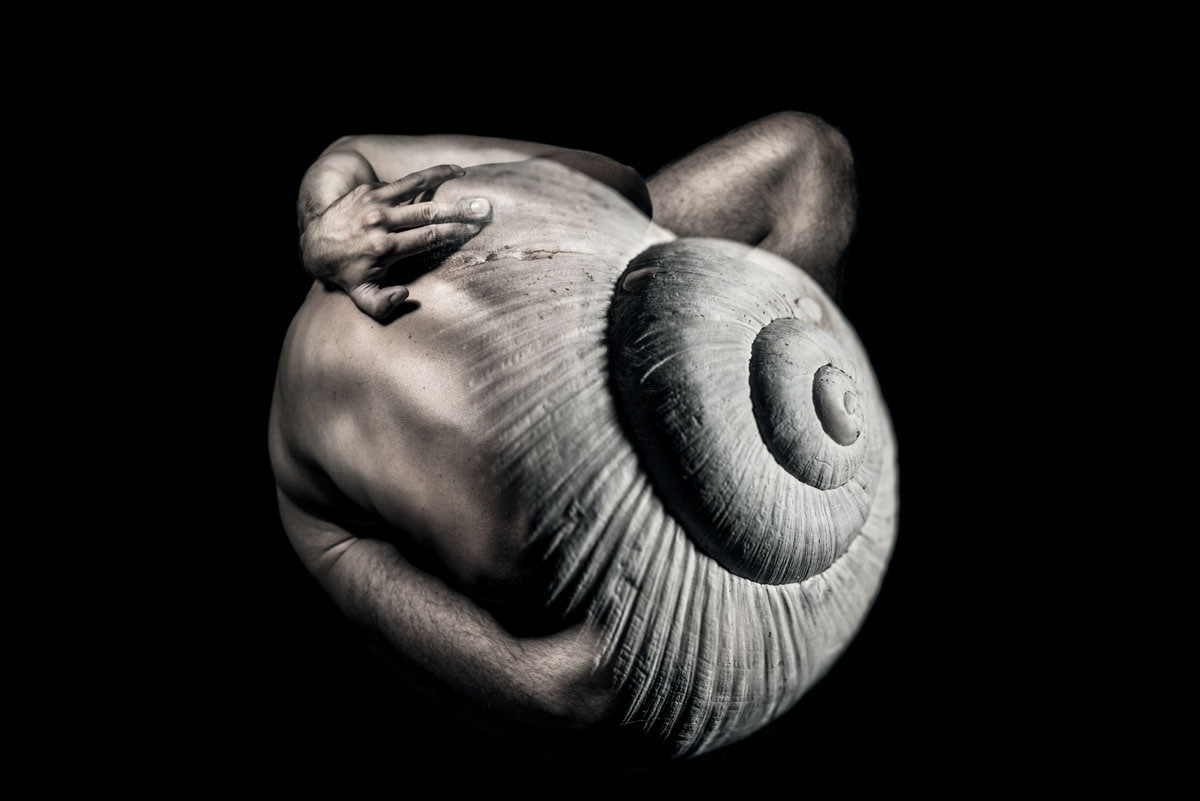 Dafne è un progetto personale che traduce in immagini un'umanità che sopravvive in una condizione più simile a quella di vegetali o di oggetti morti. I corpi sono fusi inesorabilmente con piante, ossa, scheletri ed insetti; i volti sono irrriconoscibili a rimarcare l'abbrutimento della persona.
In una visione molto cinica questa condizione è irreversibile: la scelta di realizzare tutti gli scatti con

esposizioni multiple

, senza fotomontaggi, aumenta l'angoscia di non poter mutare le cose. Partendo da una semplice ricerca di armonie di forme, nei primi scatti, sono arrivato infine a rappresentare un uomo paralizzato dai suoi stessi incubi.
Daphne is a personal project that results in images where humanity survives in a condition similar to that of plants or dead objects. The bodies are inexorably fused with plants, bones, skeletons and insects; faces can not be recognized to emphasize the loss of identity. In a very cynical view this condition is irreversible: the choice to achieve all the shots with

multiple exposures

, no photomontages, increases the anguish of not being able to change things. Starting from a simple search of harmony of forms, in the first shots, I have finally come to represent a man paralyzed by his own nightmares.